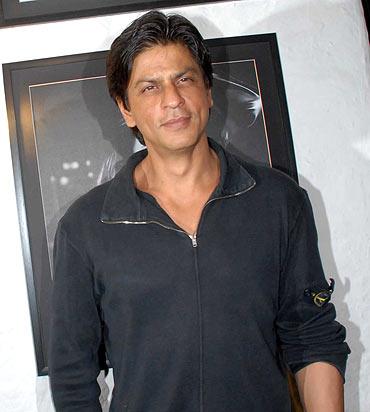 Shah Rukh Khan offered prayers along with actress Tabu for the speedy recovery of actress Juhi Chawla's brother.
Bobby Chawla, CEO of Shah Rukh Khan's company Red Chillies Entertainment, was taken to a hospital on Sunday after he collapsed while dining at a restaurant.
"Offered namaaz with Tabu the wonderful friend & actress she is, atop the hospital. She is so beautiful and kind to do that with me (sic)," Khan wrote on his Twitter page.
The 44-year-old actor was also elated with the victory of his IPL team Kolkata Night Riders (KKR) over the Delhi Daredevils on Wednesday.
"I pray and hope both my boys... Bobby & KKR want to keep winning the next few days. We can fight life only with belief in positivity," Khan wrote in a post.
"Good news all around. Bobby my friend is stable. The KKR boys did awesome. Actually its all about who wants to win more on a day (sic)," he added on the micro-blogging website.