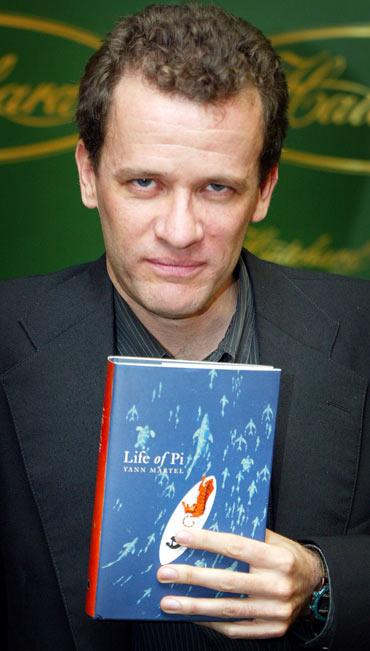 Spanish-born Canadian author Yann Martel first shot to fame with the Life of Pi, which won him the 2002 Man Booker Prize for Fiction.
Almost a decade later, the 300-some page fantasy adventure novel about an Indian boy from Pondicherry named Piscine "Pi" Molitor Patel continues to earn famous admirers.
In February, Martel allegedly received a handwritten letter of thanks and praise from US President Barack Obama, who wrote that he and his daughter had just finished reading the novel.
"My daughter and I just finished reading Life of Pi together. Both of us agreed we prefer the story with animals. It is a lovely book -- an elegant proof of God, and the power of storytelling. Thank you," Obama's note says, before concluding with the President's signature.
Last month, Martel posted a picture of the note on his web site. Martel started the site three years ago as a way to document his semi-creepy, highly intelligent and very funny efforts to engage in dialogue about 'soul expanding' literature with Canadian Prime Minister Stephen Harper.
Every other week Martel writes a lengthy letter to Prime Minister Stephen Harper, wherein he recommends a book. His choices reflect his eclectic taste, and of the 78 suggestions he's made over three years, some have an Indian bent, including The Financial Expert by R K Narayan and The Bhagavad Gita. When he was in his twenties, Martel spent time travelling around India
Unfortunately, the dialogue has been strangely one-sided, as Martel has reportedly received only five responses from the Prime Minister's office, none from Harper himself or of any real substance or length.
Martel's follow-up novel to the award-winning Life of Pie, Beatrice and Virgil, tale about the Holocaust told through animals, releases this month.
Photograph: Stephen Hird/ Reuters