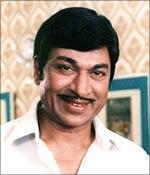 Come April 24 and Karnataka will go into celebration mode.
The reason is because the day happens to be the birthday of one of the finest actors that the Kannada film industry has ever produced.
'Nata Sarvabhauma' Rajkumar, if alive, would have turned 82 this year.
To celebrate the day, Suvarna, a Kannada entertainment channel, has decided to pay a special tribute to the legend by launching a new show.
The show titled Abhimani (fan) Devru (god) is about the search for Rajkumar's biggest fan. The title couldn't have been better as this is how Raj fondly addressed his fans. 
The channel is touring the entire state in search of the fan. "Thirty two contestants will be selected out of whom 16 will make it to the semi finals through SMS voting. The top six contestants will then enter the finals," explain show executive producers Vishnu and Dhananjay.
Five participants will be quizzed on Rajkumar and his films in each episode. Apart from this, the contestants will have to show how far they have emulated the actor and his personality. A prominent personality who is also a Rajkumar fan from each district will be invited to grace the occasion. 
The winner will be bestowed with the title Abhimani Devru and will win a grand prize. Rajkumar's family and various members of the film fraternity are expected to participate in the grand finale.
Host Chitrashree is also a huge fan of Rajkumar. "This is why I accepted to do the show. Also, I saw this as an opportunity to interact with his other fans," she says.
Another lucky one who has met the actor is Malahari Joshi, a clerk who is contesting from Gokak. "I have met him ten times. Once when he came to Gokak, I took some Mysore Pak and Kardantu [local delicacies] for him. We fed each other the sweets. He also ordered coffee for me, went through my family album and even allowed me to watch him shoot," he recalls.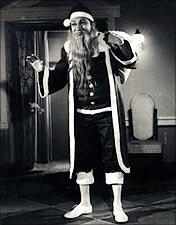 Annavaru (as Rajkumar was popularly known) also told him about leaving for Kashmir for a song sequence. The last time he met him was before he was kidnapped by forest brigand Veerapan.
But more than the meetings, it is the two letters that the actor wrote to him that make Joshi feel special. "I got replies to letters that I sent him in 1983 and 1993. He wished me health and prosperity in both letters and sent me his photograph."
Chitrashree observes, "It is rare to find an actor of his calibre making time for his fans. Even in this age of Twitter and Facebook stars don't bother to chat up their fans. They mostly use these networks to write about themselves and their films!"
Joshi had also gone to Bangalore when Rajkumar passed away. "Later I took a videographer with me to film my visit to his grave," he adds. He has even met Puneet, Raghavendra and Shivarajkumar.
Watch Abhimani Devru Monday through Friday at 10.30 pm