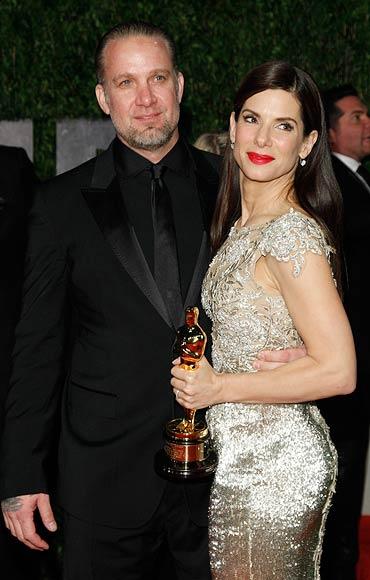 Sandra Bullock has been raising an adopted child secretly and has filed for divorce from her love rat husband Jesse James.
She and James brought new baby Louis home in January.
The couple began the adoption process four years back but managed to keep his arrival secret.
However, the Oscar-winning-actress has told People magazine's website she is now adopting the three and a half-month-old boy, who was born in New Orleans, alone.
'Yes, I have filed for divorce... I'm sad and I am scared,' the Mirror quoted her as telling the mag.
A rep for Bullock confirmed to the mag that the star had filed legal papers seeking to end her marriage. 
Image: Sandra Bullock with Jesse James during happier times.
Photograph: Danny Moloshok/Reuters