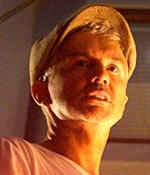 Fascinated by Bollywood, Australian director Baz Luhrmann is now searching for a suitable Indian story to base his next film and wants to work with multiple Oscar winning and now Grammy Award winner A R Rahman too.
Nominated for the Oscars for 2008 film Australia, Luhrmann says his experience about India remains unchanged 15 years after his first visit. "The first couple of days in India is really hard and overwhelming because I am used to be in control always. But when you surrender to it, it becomes renewing, exciting, alive, a transforming experience," says Luhrmann.
Influenced by Bollywood, Luhrmann in 1993 had for the Australian opera set in colonial India, Benjamin Britten's version of Shakespeare's A Midsummer Night's Dream. Oscar winning musician A R Rahman is also one of Luhrmann's favourite. "Rahman is a legend and it is a privilege to have met him. We are looking for opportunities to work together and it will be wonderful experience to work with him," Luhrmann who was in the capital on Monday told PTI.
Currently the filmmaker director who is working on filming Great Gatsby, based on American novelist F Scott Fitzgerald book says he is searching for a suitable Indian story. "I have the book rights for the Gatsby. For 15 years I have thought about a book in India. The idea of working with Indian actors is exciting to me," says the filmmaker, who wants to do everything in a "pursuit of a beautiful life."
Luhrmann, who first came to India 15 years ago teamed up with Australian portrait painter Vincent Fantauzzo to ride thorough Rajasthan's towns and villages shooting images and impressions, that forms an extension of an art project. The duo toured Rajasthan's villages and towns on Royal Enfield bikes photographing the people and places during a three day tour which ended on January 31.
"The experience of riding in the villages of Jaipur has forced me out of my comfort zone and I felt alive in the moment. Riding on motorcycles throughout has given me the sense of the country which cannot be compared to a tour inside of an air-conditioned bus," says the Oscar nominated filmmaker.
During their trip Luhrmann and Archibald Prize winner Vincent Fantauzzo painted a mural at Mumbai's "le Sutra," which claims to be India's first art hotel.
Meanwhile, Luhrmann and Fantauzzo are curating an exhibition of 1,000 photographs taken on the India tour, that will be displayed in Mumbai from February 2 on behalf of Deeds -- an organisation for the hearing impaired.