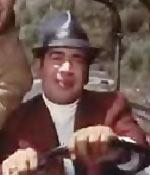 Veteran actor-producer Sujit Kumar, who worked in many Hindi films, passed away this morning. He was 75.
Kumar is best remembered for playing Rajesh Khanna's friend in Aradhana. He has starred in many Bhojpuri movies as well.
Kumar has also produced films like Khel (starring Anil Kapoor, Madhuri Dixit), Champion (Sunny Deol, Manisha Koirala) and Aetbaar (Amitabh Bachchan, John Abraham, Bipasha Basu).
He is survived by his son Jatin Kumar and daughter Henna.
A chautha ceremony (condolence meeting) will take place at 5pm, February 8, at the Indian Medical Association, in suburban Juhu in Mumbai.