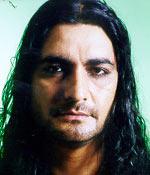 Telugu director Kiran Kumar was one of the last people who worked with actor Nirmal Pandey before he died of a cardiac arrest on February 18. The duo had worked together in last week's release, Kedi, starring Nagarjuna. Pandey played what he was best at -- a villain in the film.

Kiran Kumar talks to Radhika Rajamani and expresses his shock.

I am shocked (about Nirmal Pandey's death). I wanted Nirmal to act in Kedi and he was quite charged up about his character. I had narrated the story on the telephone and he had agreed.

When we met for the shoot in Goa, we spoke about his character. He said he had some problem with his back. He came for two schedules in Goa. He could not come to Hyderabad for another schedule because of his ill health. He had a big character in the film but we had to alter it due to that.

He did not want a hectic schedule but if there was one, he didn't complain. He only said he cannot drive a vehicle.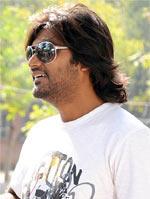 I spoke to him a month ago. I heard he had changed his telephone number and could not speak to him later. He was a nice, simple, sensitive and sensible person.
He used to sit and sketch on the sets.
We would talk about life and other general issues, besides cinema. He recalled the happy times of acting with Mammootty and Mohanlal and liked the way the south Indian film industry worked.

Let his soul rest in peace.