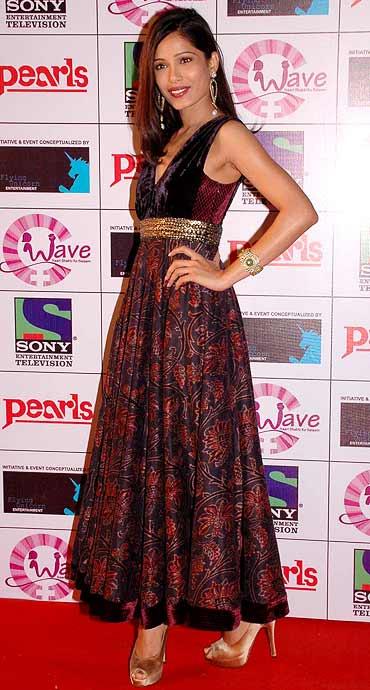 After Woody Allen's You Will Meet a Tall Dark Stranger, Slumdog Millionaire's Freida Pinto has now been reportedly picked up for epic Dawn of War.
 
For this Montreal based fantasy-action-drama film, she will reportedly play Phaedra, an oracle priestess who joins Greek mythic warrior hero Theseus (portrayed by The Tudors star Henry Cavill) who heads a successful war against imprisoned Titans.
Studio executives of this most anticipated film full of special effects about ancient Greek epic directed by Tarsem Singh Dhandwar (The Fall) are reportedly looking into the prospect of filming it in 3D.
Written by Charley Parlapanides (Everything for a Reason) and Vlas Parlapanides (Across the Sea), and edited by Robert Duffy (Ambush), it is reportedly slated for a 2011 release with production starting in April.
Tarsem has been quoted as describing Dawn of War as: 'hardcore action film done in Renaissance painting style'.
 
Pinto, 25, besides Allen's film, is also working as lead in Miral (story of a girl raised in a Jerusalem orphanage in 1950s directed by Julian Schnabel) and is rumoured to act in American Empire (dark comedy centered around betrayal directed by Andy Armstrong and releasing in 2011).
She reportedly unsuccessfully auditioned for Bond Girl Camille Montes in Quantum of Solace (Marc Forster).
Nicknamed "Fro", the Mumbai girl has also appeared on People Magazine's "Most Beautiful People List".
 
Photograph: Pradeep Bandekar