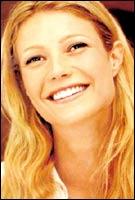 Actress Gwyneth Paltrow was involved in a minor crash on an icy London street on Thursday.
According to Just Jared, the Shakespeare in Love star was driving through the UK capital, which has been hit by a winter storm, when she collided with another vehicle.
She exchanged details with the other driver before heading home, reports Contactmusic.
However, she isn''t the only celebrity falling victim to winter freeze. Singer Will Young had also crashed his car on the icy roads last month.
Meanwhile, filming on the sets of British soaps Coronation Street, Emmerdale and Hollyoaks has been postponed due to the icy temperatures and snow.