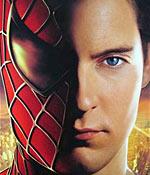 Actor Tobey Maguire and filmmaker Sam Raimi have reportedly walked out of Spider-Man 4 over some script issues.
With the star out of the picture, it appears that Columbia Pictures will now film Spider-Man back in high school. And it is anyone's guess who will don the mask.
While we may not like to think of another actor taking Maguire's place, the fact is that someone is going to do it sooner or later.
Let's put you in the casting chair. Which actor, do you think, would make the best Spidey? Tell us!