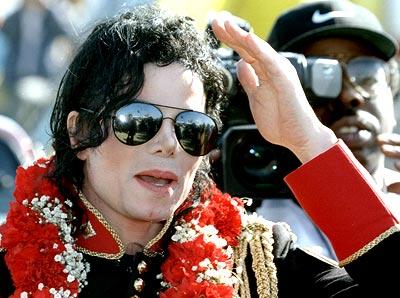 This year's Grammy Awards will feature a 3D film earlier supposed to be part of Michael Jackson's comeback O2 gigs.
More specifically, it would have been used for the performance of Earth Song.
The video, portion of which has been screened in the documentary This Is It, shows a young girl wandering in a forest, which is then destroyed.
Now, at the Grammys, singers including Usher, Jennifer Hudson and Smokey Robinson will perform alongside the clip.
'There are these incredible images of the beauties of nature,' the BBC News quoted Grammy's co-executive producer Ken Ehrlich, as saying.
He added: 'They are seen through the eyes of a little girl and that girl falls asleep and, when she wakes up, she is witness to the destruction of nature.'
Ehrlich further revealed that Jackson had seen the footage the night before his death and had been moved to tears.
Jackson will be presented with a lifetime achievement award during the event.
The show at the Staples Center in Los Angeles is scheduled to take place on January 31.