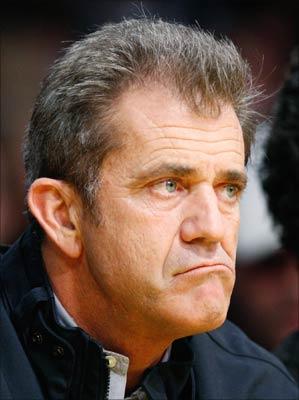 Hollywood actor Mel Gibson says all men are "dogs".
The 54-year-old Braveheart star is stepping into the shoes of a father who seeks revenge for his daughter's murder in his upcoming flick Edge Of Darkness.
And Gibson has now become very protective of his own three-month-old daughter Lucia by lover Oksana Grigorieva, 39.
'We know what dogs guys are because we're guys,' the Daily Star quoted him as saying.
Gibson, who became a father for the eighth time, is also not fazed by the fact that at 54 he is changing dirty nappies and facing sleepless nights all over again.
'It's fantastic. There's no gift like the gift of a young life and she's so sweet,' the Mirror quoted him as saying.
'There are no possible words to describe it. It's the same, but I'm different. I'm older and I probably look at it in a profounder way through the years and wisdom. But the beauty of having done it young and old is that you can look back on it all and still experience it,' he added.