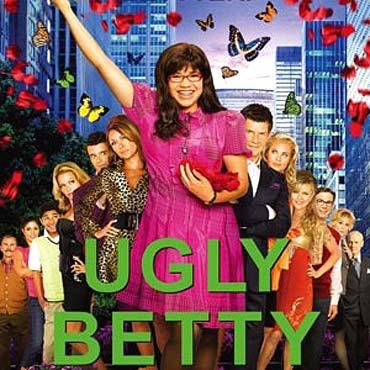 ABC officials have decided to pull the plug on its popular comedy series Ugly Betty, it has emerged.
A staff member of the show has confirmed that the show will not be renewed for another season.
'It's done,' Fox News quoted a staffer as saying.
 'It isn't a huge surprise, but it's still very upsetting. News just came down and everyone is pretty sad,' the staffer added.
ABC also said that this is their final season.
'We've mutually come to the difficult decision to make this Ugly Betty's final season, and are announcing now as we want to allow the show ample time to write a satisfying conclusion,' ABC execs Silvio Horta and Steve McPherson said in a statement.
'We are extremely proud of this groundbreaking series, and felt it was important to give the fans a proper farewell,' they added.
The staffer added, 'The show was moved around so much and it looked pretty bleak early in the season, but when we got back on Wednesday nights, it seemed like it might all work out and we could swing higher ratings.
'Everyone has been on pins and needles since this summer, so in some ways, it is a relief, even though we will all be out of work. It's been a stressful year and executives were mishandling the show.'