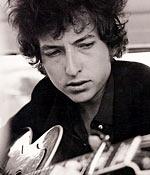 Bob Dylan is set to perform at the White House next month as part of a civil rights celebration.
The Hurricane hitmaker will join John Mellencamp, Smokey Robinson and Jennifer Hudson, at the 'In Performance At The White House: A Celebration Of Music From The Civil Rights Movement show.'
President Barack Obama and the First Lady will also be present at the event, reports Contactmusic.
The show is scheduled to take place on February 10.