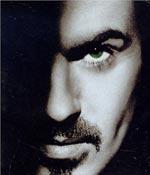 Pop icon George Michael was reportedly arrested after his car crashed into a shop on the night of London's Gay Pride Parade.
The 47-year-old gay hitmaker was held on suspicion of being unfit to drive after he lost control of his luxury car and it smashed into a shop, reported Sun online.
The incident happened in the posh North London suburb where the Careless Whispers singer lives and he was caught on CCTV mounting the kerb in his Ranger Rover and slamming into the store. The singer, who only last year ended a two-year ban for driving under the influence of drugs, was held at 3.35 am on Sunday after the celebrations.
He was quizzed at a nearby police station and released on bail. He must return next month. "A man in his 40s was arrested on suspicion of being unfit to drive," said the spokesperson for London Police Department. The incident is the latest brush with the law for the former Wham star. He was last arrested in 2007 after he was found slumped at the wheel of his vehicle. He admitted to drug driving.
On top of a ban he got 100 hours of community work. Last year he was again held on suspicion of drug driving after a late-night smash with a lorry on a motorway in Berkshire. He was released without charge. In February 2006 he was caught with a class C drug. He was cautioned and released. He was held again in September 2008 for possession of a class A and a class C drug after being caught by cops in a public toilet on Hampstead Heath. In 1998 he was arrested by US cops in California for "engaging in a lewd act" in a public toilet.