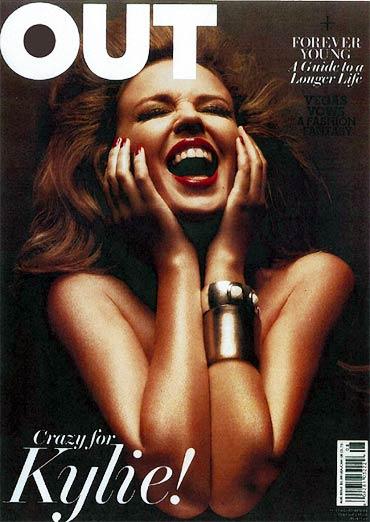 How does Aussie pop star Kylie Minogue stay relevant and fresh, despite being 42 years old?
She keeps reinventing her image.
Minogue, whose new album, Aphrodite (after the Greek goddess of love and beauty), recently showed off her latest look in an interview and photoshoot with gay magazine Out.
Take a look at that huge new do. Must have taken a lot of hair-spray!
In the article, Minogue also comments on pop's newest sensation, Lady Gaga, and how the new star's music has affected her own.
She reportedly said, 'Lady Gaga dropped a meteor in the middle of the pop landscape -- which is amazing -- but it meant that we had to take that into account. It wouldn't have made any sense to go down that road to try to fit in.'
Kylie also shared her intense dislike for receiving bad reviews -- 'It cuts like a knife if I read a bad review.' But added that her creative nature and love for entertaining fans will always drive her to continue making music.
Interestingly, and despite her widely appreciated sense of fashion, Kylie also told Out that she doesn't consider herself a trendsetter: 'I don't even have a tattoo. I'm so untrendy.'
Meanwhile, Aphrodite, Minogue's 11th album, has already topped UK album charts, and its first single, All The Lovers, has been called a perfect song for the summer.