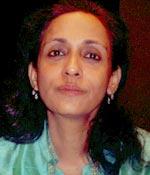 In the mid 1980s, Swaroop Sampat Rawal was at the peak of her acting career with Kundan Shah's hit television sitcom Yeh Jo Hai Zindagi, where she played Renu, the wife of the late actor Shafi Inamdar. Then she slowly pulled herself out of the acting world, playing the real-life role of the wife of actor Paresh Rawal. Together, they raised two sons.
But then Rawal took a remarkable step to develop another career. She worked on a PhD focusing on education, drama and learning disabilities. She recently wrote a book titled Learning Disabilities in a Nutshell: Dyslexia, Dysgraphia, Dyscalculia, Dyspraxia. She describes the book as an introduction to various forms of learning disabilities to parents.
Aamir Khan, whose directorial debut Taare Zameen Par brought the issue of dyslexia into the mainstream conversation in India, has written the foreward.
Rawal has now taken her specialty to the practical level. For the last two years she has been training primary school teachers in Gujarat on using theatre as a means to develop life skills. She works under the auspices of the Gujarat Council for Educational Research and Training.
"Narendra Modi calls me Gujarat's masterji," she says, laughing and sipping coffee in her hotel lobby in midtown Manhattan.
"When I close my eyes and think of my childhood, my first memories are of theatre," says Rawal, 51.
Her father Bachu Sampat was a well-known Gujarati theatre personality in Mumbai. She studied sciences and wanted to become a doctor like her mother, who is a surgical oncologist. But in college, she continued with her passion for theatre, first managing backstage work and then landing a small role in a Gujarati version of Peter Shaffer's Equus. She would later marry the lead actor in the production Paresh Rawal and act in the hit television show with Inamdar, who played the role of the psychiatrist.
She wore other feathers in her hat including that of a model. In 1979, she was crowned Miss India. Naturally, films and television offers started coming her way. Yeh Jo Hai Zindagi started in 1984 and ended after two successful seasons.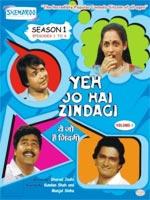 When her kids were young, Rawal took Ikebana classes. "I got a degree from Japan," she recalls, adding that she was quickly bored. "That's one hour's work in a week. The flowers lasted the whole week and how many times in a day was I going to do that. And I was not the coffee clubs type of a person."
Due to her involvement with the PTA at her sons' school in Mumbai she enlisted for a course on understanding learning disabilities among children. That evolved into an internship with one of her teachers where she had the opportunity to interact with kids who suffered from those disabilities.
"I did theatre exercises with them," she says, about meeting with nine children in Mumbai. "I did whatever came to my mind -- communications skills, eye contact, whatever I learnt in theatre."
That experience led her to apply for a longer course at the University of Worcester in the United Kingdom. The university instead recommended that she should consider joining its doctoral programme. She got a full scholarship and the university also reduced her attendance requirements so she could stay mostly in Mumbai. Rawal received her doctoral degree in 2006.  Her thesis was titled: The role of drama in enhancing life skills in children with specific learning difficulties in a Mumbai school: My reflective account.
Things did not go smoothly for Rawal after she received her PhD degree. She wrote several letters to the central government-run National Council of Education Research and Training and even to ministers in Maharashtra. But she got no responses until she finally wrote directly to Modi, the chief minister of Gujarat.
Modi wrote back to her and even met with her for a couple of hours. "He is so sharp and he answers his own e-mails," she says.
Was it possible that Modi responded to her e-mail, because he knew she was married to Paresh Rawal? "But I am the same person who wrote to those ministers in Maharashtra," she adds. "They didn't respond to me."
For the past two years now Rawal travels to Gandhinagar in Gujarat where she provides training to teachers using drama techniques on issues including creative thinking, decision making, problem solving, understanding emotions and also coping with stress. Her current training programme in Gujarat focuses on all children, and not just those suffering from learning disabilities.  But in July she plans to also start a programme for children with learning disabilities. 
"What I am doing now is a whole new way of teaching," she says. This is not about making money because I am making no money. If I wanted to make money I would still be doing TV and films. There are so many serials I have refused, even now. And then there are roles in ad films. I just don't do it because now I don't have time for it."
She acknowledges that things are evolving in India's educational system. And there are at least six states including, Delhi, Maharashtra, Karnataka and Tamil Nadu with projects focused on kids with special needs. 
"But there is so much to be done," she adds. "You cannot sit back and relax because when you go to the villages you realise the ground reality. I am a person with the proper Indian education.  But there is a huge discrepancy between me and a village woman. When I meet some of these kids' mothers -- in fact they have grandmothers of my age -- I realise that they have not achieved much beyond raising their children. And here I have started a whole new phase in my life."