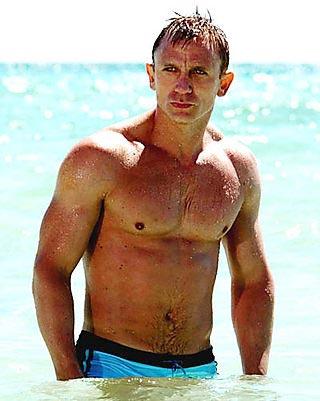 Daniel Craig is moving on from James Bond and has signed up for a role in a new thriller franchise, based on Stieg Larsson's hugely popular Millennium Trilogy.
The actor was due to start work on his third 007 movie ahead of a 2011-2012 release. However, the 23rd instalment in the superspy series has been put on hold indefinitely amid ongoing financial troubles at the MGM film studio.
And now, Craig has found himself a new franchise to work on -- he''s been handed the lead role of journalist Mikael Blomkvist in an upcoming movie version of The Girl with the Dragon Tattoo, according to ComingSoon.net.
The film is based on the first book in the crime trilogy written by late Swedish author Larsson, reports the Daily Star.
The news comes just days after Natalie Portman denied she had been cast as the female lead in the films. The Girl with the Dragon Tattoo, which will be directed by David Fincher, is due for release in 2011.