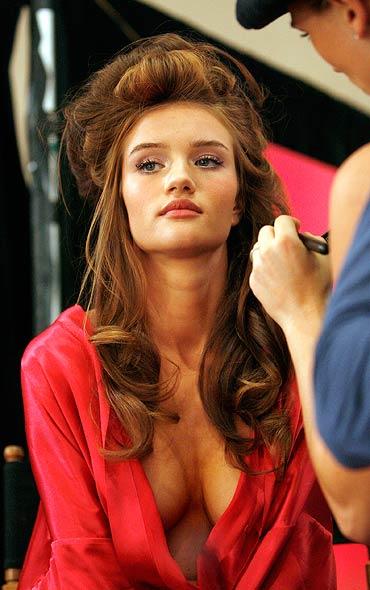 British model Rosie Huntington-Whiteley has been confirmed to replace Hollywood siren Megan Fox as the leading lady in Transformers 3.
The 23-year-old Victoria's Secret model was offered the role in the sequel after Fox quit the franchise.
Director Michael Bay's official website has now confirmed that she will be joining the franchise, Aceshowbiz.com reported.
"I would like for all you S4TE fans to welcome Rosie Huntington-Whiteley to the world of Transformers," reads a post from the helmer's website.
"As some of you might know, she's the new female lead in Transformers 3. She's worked with Michael before in his Victoria's Secret A Thousand Fantasies ad," the post said.
Rosie, who has no acting credentials to date will star opposite Shia LaBeouf in the film and will follow in the footsteps of Bond girl Olga Kurylenko and Halle Berry, who also moved from the ramp to the big screen.
Transformers 3 has been kicked off in Los Angeles for a scheduled US release of July 1, next year.
Photograph: Mario Anzuoni/ Reuters