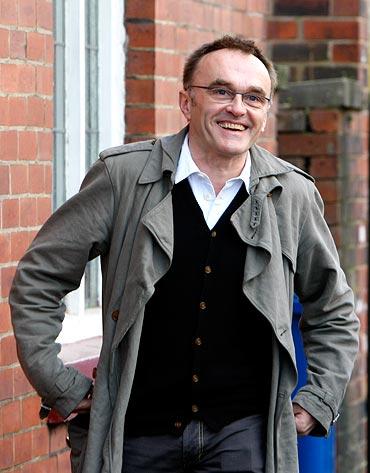 When celebrated Chinese filmmaker Zhang Yimou organised and directed the inaugural ceremony of the 2008 Beijing Olympics, the results were extraordinary, and redefined what the world has come to expect from opening ceremonies at the Olympics.
Britain appears to have taken a hint from Beijing, as the UK too has roped in an award-winning filmmaker.
Reports say Oscar-winning British film director Danny Boyle will orchestrate the inaugural ceremony at the upcoming 2012 Olympic Games in London.
The Independent (UK) reports that Olympics organisers have spoken to the maker of Mumbai-based Slumdog Millionaire about directing the opening ceremony, to take place at the newly constructed Olympic stadium. The report clarifies that no contracts had yet been signed.
In the past, the 53-year-old Boyle has spoken positively of the upcoming London games, and is yet to issue a denial over this latest claim.
His work on Slumdog Millionaire is being cited as an example of his ability to bridge cultures and create pan-global works of art.
Incidentally, Indian-born sculptor Anish Kapoor will design the ArcelorMittal Orbit, a 115 metre spiral sculpture of the Olympic rings being built outside the stadium.
Photograph: Phil Noble/Reuters