Arthur J Pais reports on Raajneeti's opening weekend in the US.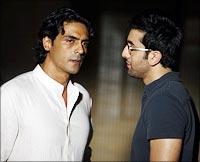 Defying the conventional wisdom that a Hindi language film rooted in Indian politics has no box office prayer overseas, Prakash Jha's
Raajneeti
had an auspicious opening in North America grossing $917,000 in three days, according to distributor UTV.
In India too it had a bumper opening.
While Kites, the previous big Bollywood release this year, opened to about $980,000 showing in more than 200 theatres, Raajneeti was on 124 screens.
Jha's film was number 11 on the US box office charts, led by Shrek Forever After, which in its third week grossed over $25 million.
Raajneeti boasted the highest per screen average -- $7,395 -- among the top 20 films. But Raajneeti may not add significant number of US theatres in its second week.
Kites, which opened at number 10 on the US box office charts three weeks ago, is headed for about $2 million gross in North America. UTV hopes that Raajneeti has better box office stamina than the Hrithik Roshan starrer.
Raajneeti is the first real success for Jha in North America. The filmmaker's first movie in five years, it could become his best seen film everywhere, a career best in more than three decades of lively filmmaking.
While refuting the charge that his film is inspired by the Nehru-Gandhi family saga, Jha has asserted that his inspiration came from the episodes in the Mahabharat, a few American critics thought the film owed considerably to Francis Ford Coppola's The Godfather.
'The Indian political saga Raajneeti is high melodrama that, while forgoing its characters breaking into Bollywood-style numbers,' wrote the Los Angeles Times, 'certainly displays a healthy appetite for the choreography of skullduggery, electioneering and familial revenge.'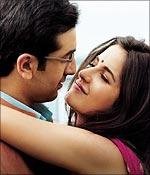 The New York Times liked the film a little better. 'Raajneeti, with its large cast of characters and wealth of subplots, is often a mess, but an interesting one, its review said. The Times too found parallels between Coppola's Godfather and Jha's film.
'There are also parallels to the Gandhi clan (generation Sonia),' the New York Times review said. 'But Mr Jha's real touchstone seems to be The Godfather.'