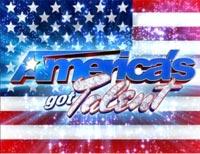 A 58-year-old Indian man, seeking his fortune in Hollywood qualified for the first round of auditions in the hugely popular reality show America's Got Talent with his impersonation of former action hero and current California governor Arnold Schwarzenegger.
"I was about to make it in India as an actor so I left India and moved to the United States," said George Ronith during the Los Angeles auditions.
The aspiring actor, who imitated stars like Marlon Brando, Clint Eastwood and Sean Connery, said that he had been doing impressions for the past decade. Ronith's unique pronunciation of Schwarzenegger's name was a big hit with the crowd.
It was however difficult at times to figure out which celebrity was being mimicked but the audience had fun with it. 'I'll be back' from Terminator was one of the easy ones to recognize in the act which can now be viewed on YouTube.
One of the judges, Piers Morgan, voted against Ronith going through to the next round in Las Vegas and called the aspiring actor, "the worst impressionist" he had ever seen. "I have never been so pleased that somebody told us who they were doing as they went along because it would be quite difficult to get," said Piers, a former editor of British tabloids.
But the other two judges Sharon Osbourne and Howie Mandel liked the performance. "I think you are very unique," said Sharon Osbourne, a television personality and wife of rocker Ozzy Osbourne.
But Piers came out strongly against the performance and called the co-judges comments, "a load of absolute twaddle." "Obviously Piers does not have a trained ear," retorted Mandel, a Canadian actor and host of the hit show Deal Or No Deal.
Eventually with two votes, Ronith made it to the next round. Unlike American Idol, which is exclusively a singing competition, America's Got Talent is a show open to all sorts of act from singers and dancers to gymnasts, magicians and ventriloquists.
A smattering of Indian acts have graced American and British talent shows in the past few years. The performances usually tend to be groups performing Bollywood dances to popular numbers. The show, which is now in its fifth season offers big prize is a million dollars and an exclusive show in Vegas.