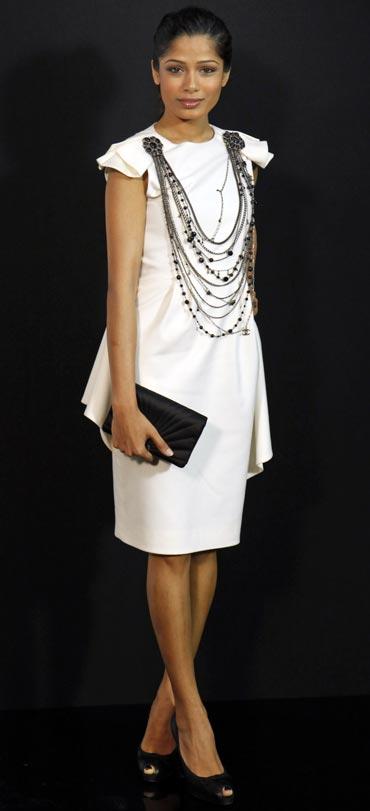 American filmmaker Julian Schnabel, known for tackling provocative subjects in his work, is now prepared to take on the world's most controversial topic: the Israel-Palestine dispute.
And he's recruiting Indian actress Freida Pinto to help him do it.
Harvey Weinstein's The Weinstein Co will distribute Schnabel's upcoming film Miral, which stars Pinto as the title character.
The story begins with the founding of a Palestinian orphanage for refugees in 1948, during the first intifada, and then jumps ahead a few decades to tell the story of Miral, a young girl raised in the same orphanage.
The screenplay was written by Rula Jebreal, and was based on her 2004 novel The Road Flower Miral.
Photograph: Pascal Rossignol/ Reuters