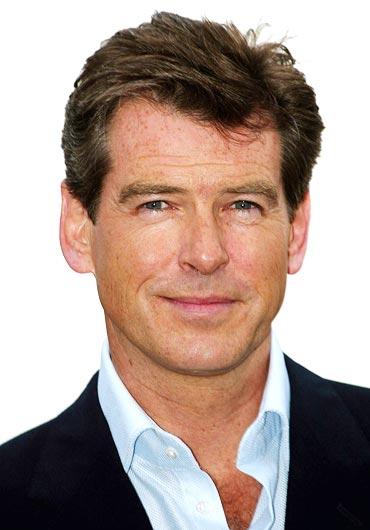 For the first time, former 007 star Pierce Brosnan will team up with his actor son Sean for the big screen.
Pierce, 57, will star in big-budget movie Bonded alongside the 26-year-old.
The duo will play police officers in pursuit of a Mexican teenager smuggled into the US as a sweatshop worker.
Mo Ramchandani, a childhood friend of Brosnan junior, will direct the actors, who are also the executive producers of the flick.
'Pierce and Sean always said that they would find a project to work on together and this movie was seen as ideal. They have lots of screen time together, so it's going to be a very special film for both of them,' the Daily Express quoted a source as telling.
Photograph: Eric Gaillard/Reuters