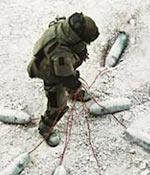 The winners of the 82nd Annual Academy Awards have been announced, and there have barely been any surprises this year.
All the major awards were won by the favourites -- Mo'Nique (Precious: Based on the Novel 'Push' by Sapphire), Christoph Waltz (Inglourious Basterds), Sandra Bullock (The Blind Side), Jeff Bridges (Crazy Heart) and Kathryn Bigelow (The Hurt Locker).
The Hurt Locker, in fact, won the maximum awards of the night -- including Best Film -- at six awards.
Do you think the right films won at the Oscars? Do you think Avatar deserved better?