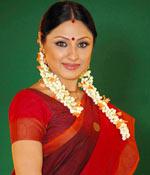 Hindi television channels have time and again cashed in on the business of marriage and hosted reality shows. Not wanting to be left behind in the TRP race, Kannada TV channels are now floating such matrimonial shows.
While Kanasina Kanmani is Zee Kannada's hunt for the perfect bride, Suvarna channel is coming up with Swayamvara, a daily show.
Contestants are being auditioned for Kanasina Kanmani. Sixteen girls in the age group of 18-27 years will vie for the 'perfect bride' title.
Actress and superstar Upendra's wife Priyanka Upendra will judge the show. "The show is more like a pre-marriage prep session. The girls will be given tips on how to handle some post-marriage situations. I will share some of my own experiences. I am looking forward to the show as it will give me an opportunity to meet young girls who want to be a success at home and work," says Priyanka.
She is also planning to start her own makeover show under her own production banner that she will soon launch. 
Meanwhile, humour, talent, culinary skills, finance, career and in-law management abilities of contestants will be tested through various contests in Kanasina Kanmani. Sources say that actor Kiran may be roped in to play host.
Swayamvara also boasts of star power in the form of Rakshita, who had taken a break from films after her marriage to director Prem. Rakshita was chosen by the channel given her popularity and also for the fact that her marriage to Prem was a grand affair.
The show doesn't have any age or caste restrictions. Channel officials say that parents and family members will be involved in the bride and groom selection process. Tasks that will help contestants understand each other will be a part of the show.
Five episodes will be dedicated to each pair. We will also see couples getting engaged on the show. Famous real life couples from the television and film industry will also be invited to share their experiences on the show.
Both Swayamvara and Kanasina Kanmani are expected to go on floors this month.