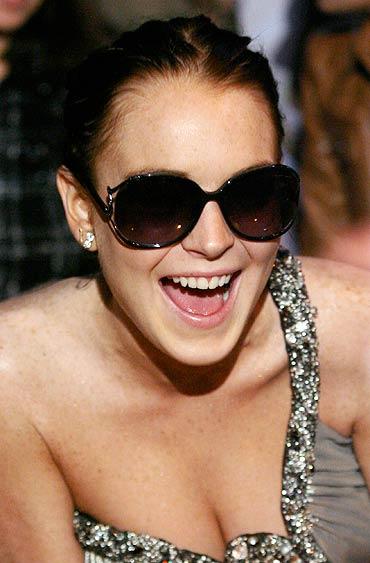 The government may ban Lindsay Lohan from visiting the country again, after she entered the sub-continent last year to shoot a BBC documentary without a work visa.
The actress has also been slammed for making a false claim that she personally rescued 40 child labourers, as part of the documentary.
Activists, who led the raids, leading to the rescue of the child labourers, have claimed that the Mean Girls star had arrived in India only after the raids had been completed, reports the Telegraph.
Lohan had said: 'Over 40 children saved so far ... Within one day's work ... This is what life is about ... Doing this is a life worth living!
'Focusing on celebrities and lies is so disconcerting, when we can be changing the world one child at a time ... hope everyone can see that.'
Senior civil servants in New Delhi will soon decide if she deserves to be added to an immigration blacklist.