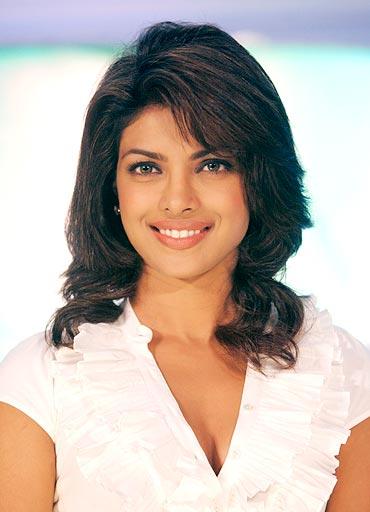 Move over Akshay Kumar, welcome Priyanka Chopra.
The actress is now the new host of the third seaon of Fear Factor -- Khataron Ke Khiladi on Colors.
Only now it will be called something else as instead of 13 haseenas it will be 13 cricketing khiladis and ek haseena.
This will be the actress' first debut on the small screen.
The show is part of a special line up of shows that Colors has produced centering around the Indian Premier League (IPL) under the brand "Colors IPL Ka Tadka."
The other shows include IPL Rockstar and IPL Awards.
So will the haseena be any match for the khilladis? Watch this space to find out!