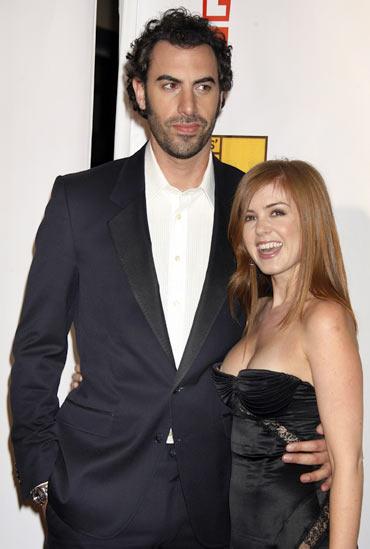 Comedian Sacha Baron Cohen and his long-term fiance Isla Fisher turned man and wife in a traditional Jewish ceremony in Paris.
The couple, who became engaged in 2004, tied the knot in the presence of a handful family and friends, according to Woman's Day.
 
The Australian actress described the romantic ceremony as the best day of her life.
'We did it -- we're married!' the Daily Telegraph quoted her as saying in an email to friends around the world.
'It was the absolute best day of my life and in so many beautiful moments I missed you all so much. I thought of you as everything was happening, but Sacha and I wanted no fuss -- just us!' she added. 
Photograph: Fred Prouser/Reuters