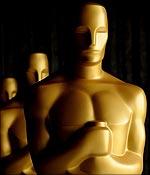 The date for next year's Academy Awards has been confirmed as February 27, 2011.
The event will be held a week earlier than the 2010 Oscars, which was delayed so as not to clash with the Winter Olympics in Vancouver, reports the BBC.
Nominations for the awards will be announced on January 25, with final polls closing on February 22.
The Kodak Theatre in Hollywood will once again play host to the festivities, to be broadcast live in the US on the ABC network.