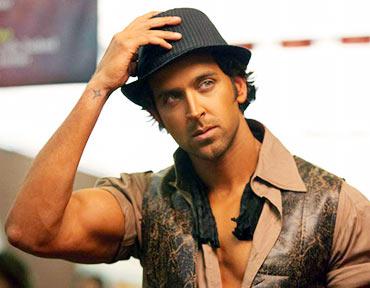 Bollywood superstar Hrithik Roshan has created his own MyPage on rediff.com, and you can follow the star at www.rediff.com/hrithikroshan
The heartthrob will use rediff.com's conversational media platform to host the latest updates on his latest movies, videos, photographs, audio files, links to his interviews and coverage from other sites. Millions of star-struck fans can now converse with Hrithik online.
Speaking on the launch of his page, Hrithik said, "It is always good to be connected with fans, the people who love you so much. This platform will give me the opportunity to interact, discuss and know a lot more about my fans and at the same time give me an insight to their thoughts."
"The youth in India have taken up the online medium in a big way and online conversations are the order of the day. Social media platforms like Rediff MyPage have made it possible for fans to be able to communicate real time with the celebrities they love. We are privileged to host mega star Hrithik Roshan's page on rediff.com," said Ajit Balakrishan, Chairman and CEO, Rediff.com India Ltd.
You can follow Hrithik Roshan here or click on the link below
Image: Hrithik Roshan in Kites.