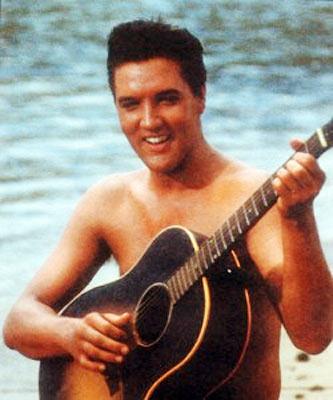 Elvis Presley's doctor Nick Nichopoulos has revealed that the King of Rock and Roll died due to chronic constipation.
It was reported in 1977 that Presley died due to cardiac arrhythmia, an irregular heartbeat problem that arises due to taking drugs, obesity and a weak heart. But Presley's long time friend and physician Nick has now revealed that he died due to chronic constipation, reports Fox News.
'After he died we weren't sure of the exact cause of death so I continued to do some research and I had some doctors call me from different places and different med schools that were doing research on constipation and different problems you can get into with it,' now retired Nick said.
'I just want to get the story straight -- it all made sense with the new research that was done,' he added.
Dr Nick was with Presley for the last twelve years of his life. He also made an attempt to resuscitate him the day he died.
He recently released a book called 'The King and Dr Nick'. The book is about his time with Presley and his theory on his shocking death.
'We didn't realize until the autopsy that his constipation was as bad -- we knew it was bad because it was hard for us to treat, but we didn't realize what it had done,' Dr Nick said.
'We just assumed that the constipation was secondary to the meds that he was taking for his arthritic pain and for his insomnia,' he added.
Dr Nick also said that Presley's colon was 5 to 6 inches in diameter as compared to a normal width of 2 to 3 inches, and instead of being the 4 to 5 feet long, his colon was 8 to 9 feet in length.