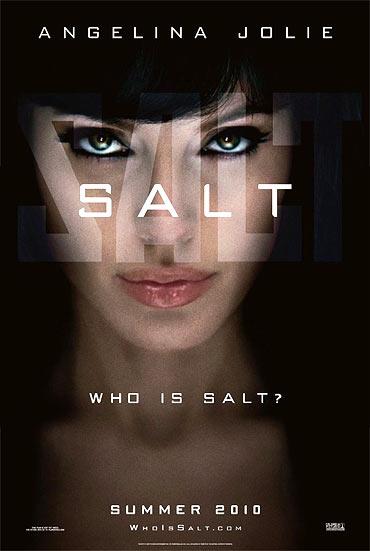 Actress Angelina Jolie's facial features appear to have been photoshopped in Sony Pictures' promotional poster for Salt.
Jolie, 34, who stars as a CIA officer accused of being a Russian spy in the new thriller, looked virtually unrecognisable in the poster, reports the New York Daily News.
Her nose appeared to have been altered to a thin line, her cheekbones accentuated and her famously pillowy lips touched up.
Salt is set to be released July 23.