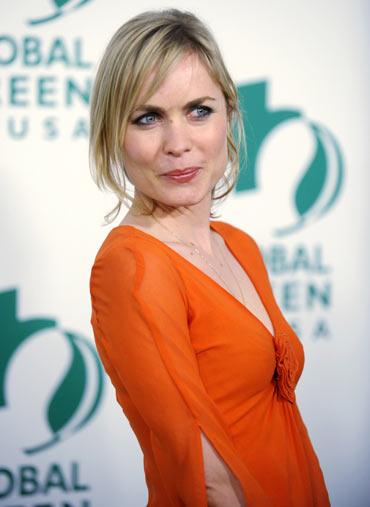 Hollywood actress Radha Mitchell (Silent Hill), who experiences a feeling of home in India, participated in recent Kumbh Mela, according to reports.
Mitchell's next film project will reportedly explore India's spirituality. She was reportedly awestruck by Red Fort in Delhi and undertook a road trip of India when she was about 19.
Her Australian film The Waiting City was shot in India in the recent past.
Photograph: Phil McCarten/Reuters