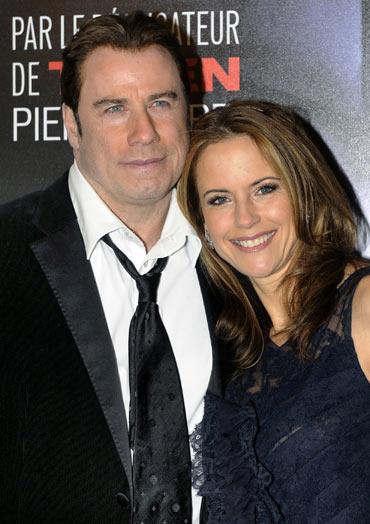 Woah! Grease Lightning!

Veteran Hollywood actor John Travolta and his actress-model wife Kelly Preston are expecting a baby.
On May 18, the Hollywood couple announced in a statement, "It's impossible to keep a secret... especially one as wonderful as this. We want to be the first to share this great news with everyone that we are expecting a new addition to our family."
But to hear Star magazine tell it, that addition is going to be a double. The tabloid claims Travolta, 56, and Preston, 47, are expecting twin boys! It adds that the couple conceived the twins with the help of in vitro fertilization techniques.
A Travolta spokesperson has called Star's 'twin' story baseless. Travolta and Preston are members of The Church of Scientology, which calls for a silent birth ceremony, and the couple's 10-year-old daughter Ella and 16-year-old son Jett were both born according to the church's rules.
Jett tragically died last year from complications related to epilepsy.
Photograph: Gonzalo Fuentes/ Reuters