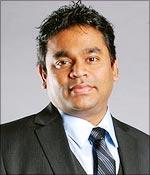 Without a shadow of doubt, A R Rahman has given us some of the best music ever. And his Oscar triumph has no doubt placed music from India prominently on the global map.

But, lately, many feel his music has been missing the mark. The Commonweath Games anthem, and his score for the Rajnikanth blockbuster Endhiran are not the maestro's best, to say the least.

One school of thought is that Rahman has stretched himself too thin, and is not able to make the beautiful music he once did because of the overbearing workload.

Do you think Rahman needs a break? Write in!