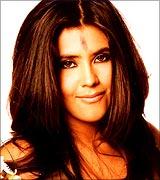 The Twilight series were a rage among teen fans all across the world. The book and movie version raked in big bucks, and made its stars Robert Patterson (Edward Cullens), Kristen Stewart (Bella Swan) and Taylor Lautner (Jacob Black) icons overnight.

Now, it looks like Ekta Kapoor wants a piece of the pie. Her latest show, Pyaar Kii Ye Ek Kahaani, is rumoured to have been inspired by Twilight.

The story revolves about two characters, Peeya (Sukirti Khandpa) and Abhay (Vivian Dsena). Peeya is a simple and straightforward while Abhay has a dark and mysterious side to him. The show will premiere on October 18, and will be telecast at 8:30 pm from Monday to Friday, on Star One.

Ekta Kapoor tells Rajul Hegde what to expect.
How is Pyaar Kii Ye Ek Kahaani different from your other shows?
We have always ventured into youth-oriented shows but, fortunately or unfortunately, family dramas get more recognition.
The excitement here is that we are dealing with a love story that is dark and edgy. After doing so much on television, it's easy to do normal and easy concepts. But doing a show which makes you think constantly doesn't always happen.
Did you face any difficulties during its making?

Only I know what I have gone through! It's easy to say you are making a show which is different. Unlike other countries, there are limitations in India. We have limited ideas about supernatural elements.
This show has a supernatural bent with a love angle. You can't go into the totally dark domain, as viewers might not appreciate it. We have written it over five times and revamped seven times as I was not happy with the outcome. We started from scratch after reaching the eighth episode. I was not happy with the quality of the show and the storyline.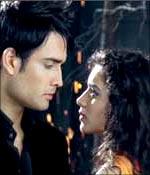 What inspired you to write this story?
It was tough writing this show. I went through a lot of American shows which had a supernatural bent. I did a lot of research; that's what inspired me to do this show. It took me a lot of time, as you have to face certain restrictions when you make a show keeping Indian sensibilities and taste in mind.
Which TV shows do you watch?
I watch shows like True Blood and Brothers and Sisters. I watch my shows too because I have to.
Do you think Pyaar Kii Ye Ek Kahaani would have been better suited for a film?
I think it is fun doing television. There is no reason in particular but I have always thought of making it on television.
What are you excited about watching: Bigg Boss or Master Chef?
I like watching Bigg Boss.
Would you like to participate in Bigg Boss?
Do you think I am nuts? I am a voyeur; I can only watch. I made Love Sex Dhokha, as it's all based on voyeurism. A camera on me 24/7 is not my cup of tea.
What is your take on reality shows?
Reality brings in new audiences who don't watch television, whereas fiction keeps the audiences glued. They can never take the place of fiction shows that give high ratings at a cheaper cost. But both serve different purposes.