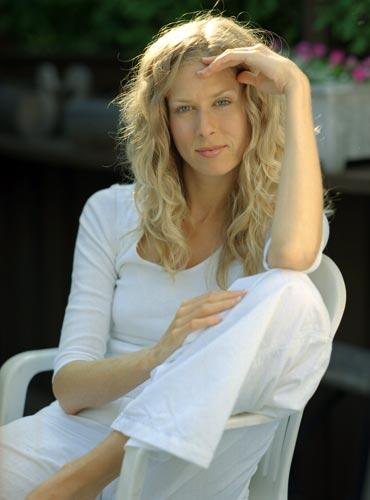 Parvati, a disciple of Mata Amritananandamayi -- the hugging saint, who is popularly known as Amma -- left for the North Pole in September for a week's journey to raise awareness about the environment.


The Toronto-based musician and yoga instructor believes it was a meeting with Amma that transformed her.

"I felt as if I was being called to India... In 1993, I spent one year there -- six months in the south and six in the north," she told India Abroad. "It was all yoga and meditation teacher's training. Then I met Amma. One meeting with her changed my life."

'Parvati's mission is to bring awareness to the urgent ecological effect of melting polar ice caps,' Rishi Gerald, who is accompanying her, stated. 'The timing is significant... Many ice shelves in Greenland and Canada have cracked. At the end of August, NASA (America's National Aeronautics and Space Administration) reported an ice crack on Ward Hunt Island that is 40 meters deep and the size of Bermuda.'

Fashion designer and environmental activist Satish Sikha accompanied her.

"At the North Pole, I will sing to raise awareness about just how quickly the ice caps are disappearing and the powerful impact this is having on the planet," Parvati said. "I am committed to spreading the message about Mother Earth. This will continue till I have my last breath."