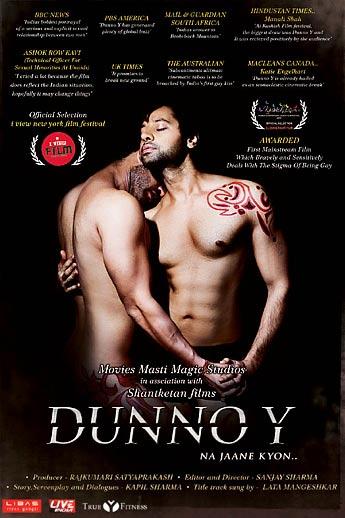 The makers of the upcoming film on gays Dunno Y Na Jaane Kyun are upset over the seemingly double standards of the Censor Board in India.

Forty percent of the lovemaking and sensual scenes between the two leads of the movie -- Kapil Sharma and Yuvraaj Parashar -- has been asked to be edited out from the film. Also, a scene of a nude Parashar captured from behind has been deleted.

The makers alleged that just because the lovemaking scene was between two men, instead of a boy and a girl, the censors were prejudiced.

The film has been receiving critical acclaim at various gay film festivals. But in India, the actors have been getting threatening mails over the last week warning them with dire consequences if the film was released.
Apparently, Parashar has already been asked to leave his house and denied property rights by his father for playing a gay character.