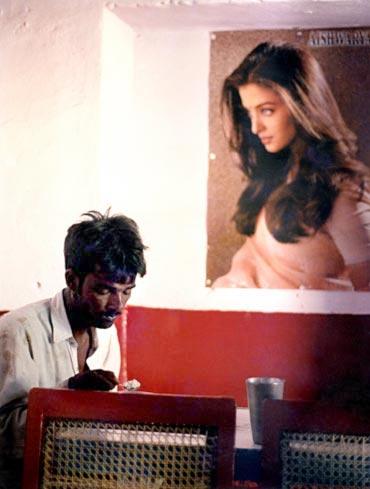 Aishwarya Rai is one of the world's most beautiful faces. And don't India's shop-keepers know that!
Shops and beauty salons across the land have Ash's magnificent features plastered on name boards and walls, enticing people to come in.
Have you come across any shop or beauty salon with Ash's image on its name board or inside?
The next time you pass one, why don't you click a picture and mail it to us?
We'll publish the photograph on Rediff.com. Please don't forget to mention your name and the shop/salon's location.
In the image alongside, Rediff.com's Uttam Ghosh captures Ash at a tea shop in Tonk, Rajasthan.