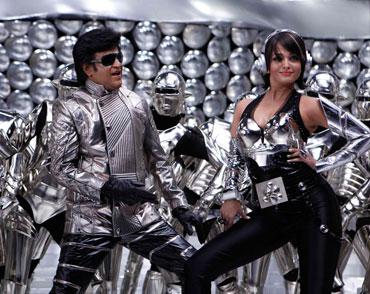 Fans of Tamil superstar Rajnikanth are praying to make his upcoming Tamil film Endhiran (Robot in Hindi), a huge success.

The multi-million dollar movie started its world promotion in Malaysia on July 31, reported Malaysian Nanban.

The paper said that more than 100 hardcore fans, aged 14 to 60, many on their knees, climbed the steps of the Lord Lakshmi Narasimha Swamy temple in Sholingur, about 120km from Chennai, reports the Star Online.

The fans took more than three hours to climb the 1,305 steps leading to the main temple and to perform special poojas for the success of the film.
The much-awaited science fiction film, co-written and directed by S Shankar, also features movie queen Aishwarya Rai.