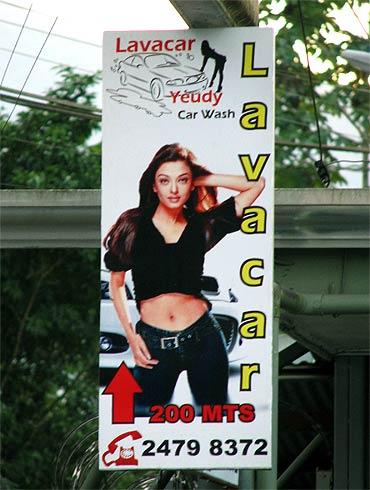 We asked if you had spotted Aishwarya Rai in shops or beauty salons near you, and we received quite a response from around the world.

Reader Mita Vashi spotted Ash on the hoarding of a car wash in La Fortuna, Costa Rica.

You read it right: Costa Rica!!!

Now who knew that Ash magic would extend to that Central American nation?

Keep sending in those pictures of Ash in stores near you, along with your name and the shop's location, and we will publish them right here!

Earlier in the series:
Ash on a menu card in California!
Ash at a fast food van in New York!