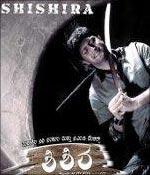 Director Manju Swaraj was not a known name in the Kannada film industry. But the nondescript director, who had worked as an associate to Nagathihalli Chandrashekhar earlier, is making waves, thanks to his new film Shishira.
The film speaks volumes about the new director's talent.
Though Swaraj includes interesting discourses in the film, it does not get preachy. The film becomes interesting immediately after a few reels and keeps the audience in tenterhooks almost till the end.
The director has been able to extract a fine performance from new face Yashas and has been greatly helped by the special effects work of the Prime Focus team. The background score of first-time music director Ajneesh Lokanath and camerawork of Suresh Babu helps the director handle complex, yet interesting content. Both have done their job brilliantly.
The song Vidyeya Kalithu Vignaani Aagu is well picturised and has good lyrics.
But the film has its share of dull moments too. For example, many shots get repeated in the second half and the film's climax could have been tidier. Swaraj could have also done well to place his songs better.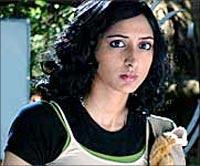 Shishira starts on a dull note with a discussion among friends about the existence of god and ghosts. The film's hero Suraj is a non-believer and says that the responsibility of leading a good life rests with an individual; that gods or ghosts does not exist. 
He accepts a challenge to spend a night at a dilapidated bungalow, situated in a remote place. 
At the bungalow, Suraj tries to entertain himself. While reading an old diary, he learns about the tragic death of three people. Suddenly, Suraj feels the presence of the dead victims, and gets terrified.
Yashas, who has acted earlier in Yuga Yugagale Saagali, comes out with a brilliant performance. He is definitely a talent to watch out for. Prema, who returns to the film industry after a while, fills the role perfectly. The tall Santosh is quite frightening in the film. Meghana and the other artistes are impressive.
Go and watch Shishira.
Rediff Rating: