Bollywood pregnancies that caused a furor
Last updated on: August 06, 2009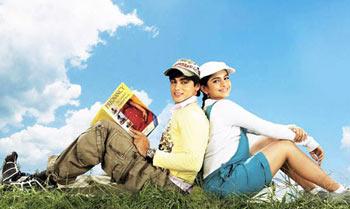 When making a melodrama and in doubt, give your heroine a big false stomach. That seems to be the primary thought in Bollywood drama at least, the filmmakers milking pregnancy for sympathy as blatantly as they can.
With Satish Kaushik's Juno remake around the corner, here's a look at different kinds of Bollywood pregnancy plot-twists:
Teree Sang
Satish Kaushik takes on the hilarious and understated Juno and laces it with hardcore desi melodrama as he tells the story of a 15-year-old girl knocked up by a 17-year-old boy. A kidult love story, the posters say.
Heyy Baby
Last updated on: August 06, 2009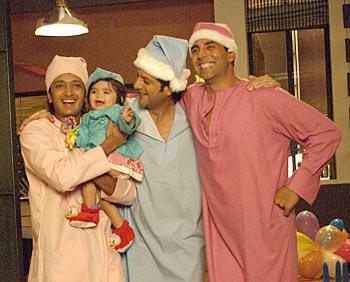 Sajid Khan's take on Three Men And A Baby showed Akshay Kumar and his bachelor buddies coming to grips with a baby left on their doorstep by a mother impregnated by one of the three. It is later learnt that her father placed the baby, but it is what kicks off the film's chaos.
Om Shanti Om
Last updated on: August 06, 2009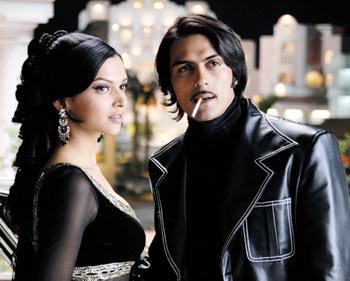 Farah Khan's film featured a scene spoofing 70s Bollywood as Deepika Padukone told Arjun Rampal she was pregnant with his child and he tried immediately to kill her.
Padukone and Shah Rukh Khan die though the latter is reincarnated.
Kya Kehna
Last updated on: August 06, 2009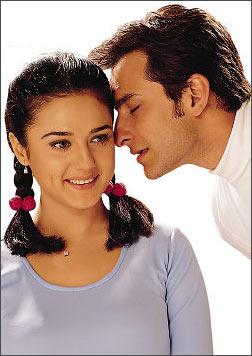 Jaane Bhi Do Yaaron director Kundan Shah made this film about Preity Zinta caught up in pre-marital pregnancy after Saif Ali Khan walks out on their relationship.
It was a breakthrough role for Zinta who then started being taken seriously as an actress.
Main Hoon Na
Last updated on: August 06, 2009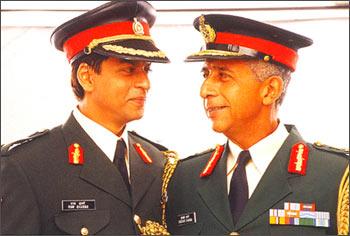 In a twist on Naseeruddin Shah's classic role in Masoom, Farah Khan here paints Shah Rukh Khan into a similar backstory where SRK is born out of wedlock and is the solitary reason for Naseer's marriage breaking up.
Astitva
Last updated on: August 06, 2009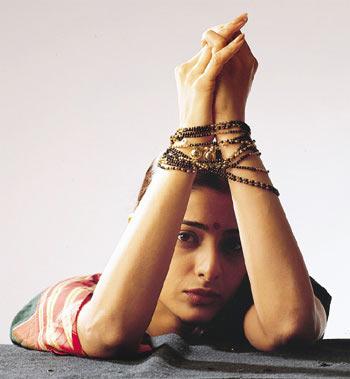 Tabu plays a housewife in Mahesh Manjrekar's wonderfully complicated marital drama. With husband Sachin Khedekar constantly on the road, Tabu has a one-off affair with her music teacher and has his child, one who Khedekar believes is his own. The film is about what the truth does to the family.
Masoom
Last updated on: August 06, 2009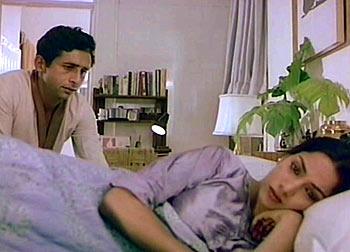 Shekhar Kapur's first film was a masterful telling of Man Woman And Child that far surpassed the original. Naseer plays a man who learns that a pre-marital indiscretion led to a young boy, and this is the child he brings to his otherwise perfect family, leading to much trauma for his wife Shabana Azmi.
Aradhana
Last updated on: August 06, 2009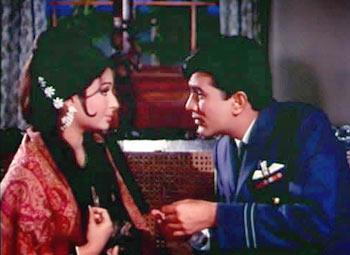 Sharmila Tagore and Rajesh Khanna have a whirlwind romance when he dies in a plane crash.
Pregnant with his child, Sharmila lets a couple adopt him.
But high drama ensues as this son grows up to look like Khanna... even as Tagore works as his nanny.
Mausam
Last updated on: August 06, 2009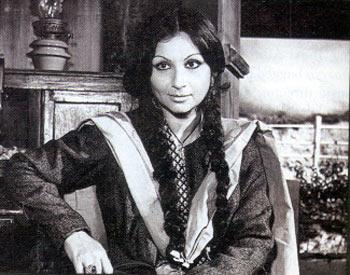 In this Gulzar classic, Sanjeev Kumar falls for Sharmila Tagore and deserts her in Darjeeling, only to return more than two decades later.
He finds that Tagore is dead, but has left behind a daughter who looks like her. There is a sordid backstory to this girl, and she begins to fall for Kumar without knowing her mother's relationship with him.
Silsila
Last updated on: August 06, 2009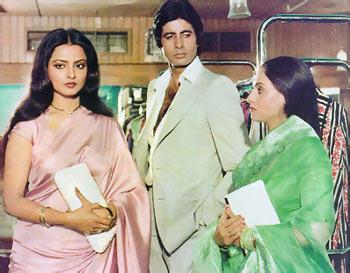 The most iconic infidelity drama in Indian cinema starts when Shashi Kapoor passes away leaving behind a pregnant Jaya Bachchan.
Amitabh Bachchan feels compelled to support her, leaving lover Rekha in the lurch, but when the old flame returns, Amitabh throws himself into a passionate fling.