Kannada heroines get sexy!
Last updated on: August 24, 2009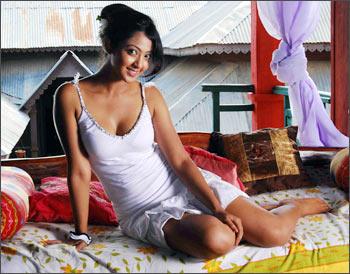 Girls from Mumbai invading the South Indian film industry and dominating the glamour scene is nothing new.
While the Mumbai girls heat up the screen, the local girls whether they belong to Kerala or Karnataka or Tamil Nadu, weep and try to create a 'girl next door' image.
But now things are changing at least in the Kannada film industry. "Namma" girls are now ready to transform themselves as hot chicas.
Without further ado, let's take a look at them.
Aindrita Ray
She became the first Namma Hudugi who showed that local girls also can be  extremely hot on screen.
Though she was a little subdued in her first film Meravanige, Aindrita who is still studying her dental course, had a glamorous makeover in Soori's Junglee.
The stills of her forthcoming roles in Manasaare, Nannavanu and Vaayuputhra clearly show where Aindrita is heading.
Raagini
Last updated on: August 24, 2009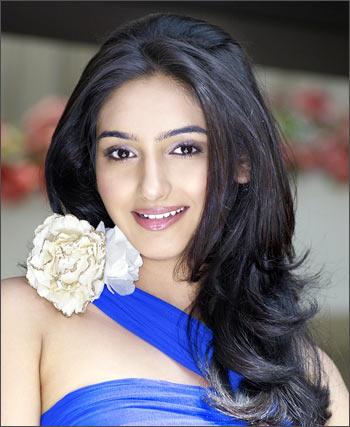 She was the runner up at the 2008 South India beauty pageant held in Chennai and a finalist at the Miss India pageant.
Born and brought up in Bangalore, Raagini and has been part of many famous ad campaigns. Though her first Kannada film Holi is yet to be released, her first released film Veera Madakari is a huge hit. 
For Raagini the question of exposing on screen is not a matter of embarrassment. "I am prepared to expose if the director can convince me of the necessity of such a scene," she says.
Nidhi Subbaiah
Last updated on: August 24, 2009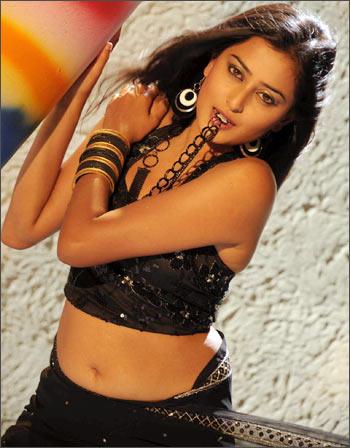 Famous for her innocent look in the popular Fair and Lovely ad, Nidhi looked really hot in Chamakaayisi Chindi Udaayisi.
Actor Mohan who has directed Nidhi Subbaiah's forthcoming film Krishna Nee Late Aagi Baro says that the young actress looks gorgeous in his film too.
Pragana
Last updated on: August 24, 2009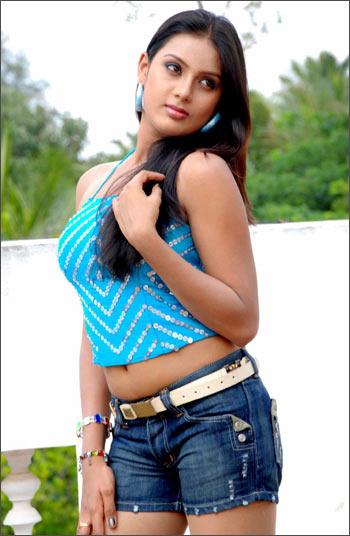 Pragana entered the film industry as a simple girl-nex-door. But in her recent films, Kencha and Preethse Preethse, Pragana has exposed a lot. 
"If I'm not prepared for the skin show, then the producers would go for another Bollywood girl who is prepared to expose on screen. Why should I hesitate and lose out on roles when I find more and more young Kannada girls getting into the glamour bandwagon? asks Pragana. 
Rekha
Last updated on: August 24, 2009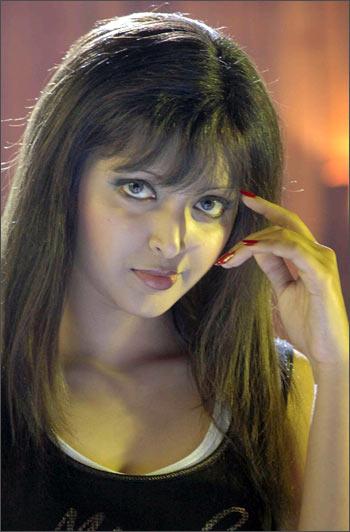 At first Rekha Vedavyas, as she was known earlier, was very particular that she would not be a glamour doll in films, and so did films like Chithra and Huchcha.
But after moving to Mumbai from Bangalore and having worked in Tamil and Telugu films, this Kannada girl has undergone a change of heart.
Now, she is prepared to look hot on screen and her forthcoming film Parichaya directed by Sanjay, will see her in a new glam avatar. 
Neetu
Last updated on: August 24, 2009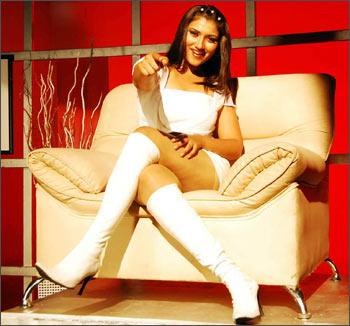 Neetu known for her role in Yogaraj Bhat's Gaali Pata, this actress has also gotten a hot makeover for her forthcoming films like Krishna, Nee Late Aagi Baro and Manasaare. 
Sangeetha Shetty
Last updated on: August 24, 2009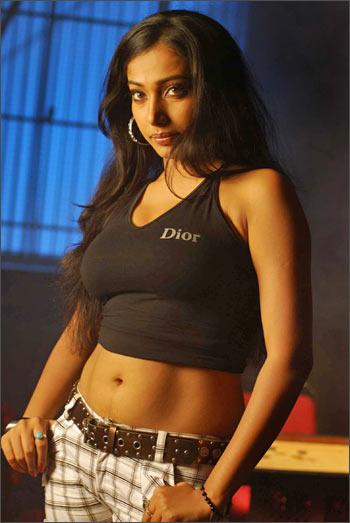 Her so called bold role was for Shashank's Moggina Manasu. Her next film Porki will see her seducing the film's hero Darshan.