Bollywood's new seductresses
Last updated on: August 26, 2009
Hindi cinema doesn't like to blame its heroes. Even when they do what they aren't supposed to, its easier to point a finger on some sexy vampish creature wiggling around in front of them, forcing them into compulsion.

And while we've had truly memorable seductresses from Helen to Rekha, here's a look at ten of the recent bunch:

Rambha in Quickgun Murugun

In Shashank Ghosh's spoof featuring Channel [V] character Quick Gun Murugan, Rambha plays the wonderfully named Mango Dolly. The song introducing her is a killer one, and makes her instantly forgettable -- at least by name.

Mahie Gill in Gulaal
Last updated on: August 26, 2009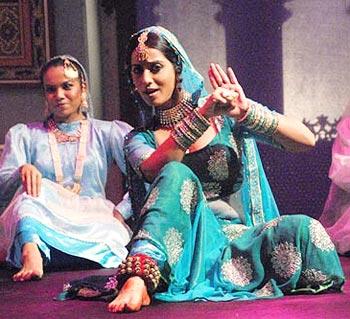 Anurag Kashyap takes his Dev D starlet and here makes her a beauty-parlour owner cum courtesan who revels in the fact that she looks like Tabu.
Here, she really wants Kay Kay Menon bad, and makes use of great songs to make us realise that.

Priyanka Chopra in Aitraaz
Last updated on: August 26, 2009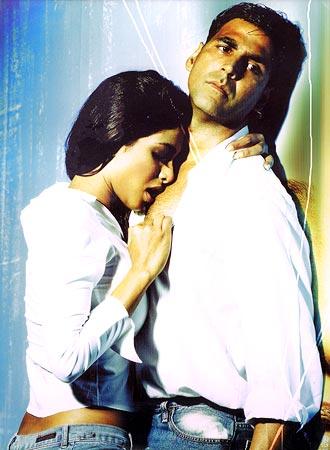 She's a high-ranked, powersuit-wearing executive hitting on a married man.
It's an act done hundreds of times in the movies, but Priyanka Chopra brought a different level of raw sexual aggression as she made on-screen moves on Akshay Kumar. Wow.

Kareena Kapoor in Don
Last updated on: August 26, 2009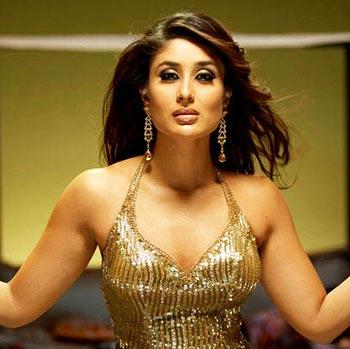 It takes serious guts to take on a Helen song, but Kareena was bold enough to go all the way in Farhan Akhtar's confused new-age version of Don.
Her Kamini shimmies through seduction with adequate shine, even though she seems to leave Shah Rukh Khan pretty cold.

Aishwarya Rai in Dhoom 2
Last updated on: August 26, 2009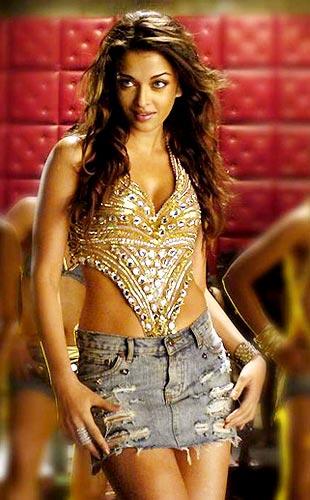 In Sanjay Gadhvi's smash hit, Rai plays a spy sent to trap Hrithik Roshan.
This translates to teensy skirts, skimpy tops and much flashing of skin as she writhes sexually in front of the studly anti-hero in order to gain his confidence.

Madhuri Dixit in Devdas
Last updated on: August 26, 2009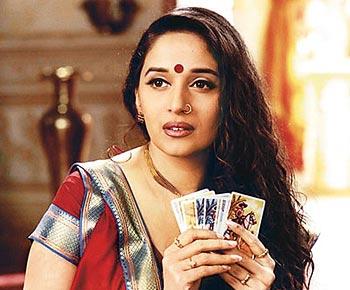 Dixit, while clearly miscast as Chandramukhi in Sanjay Leela Bhansali's opulent retelling of the classic tale, nevertheless shines in her role as a kothewali dancer eventually vying for Shah Rukh's attention.

Tabu in Maqbool
Last updated on: August 26, 2009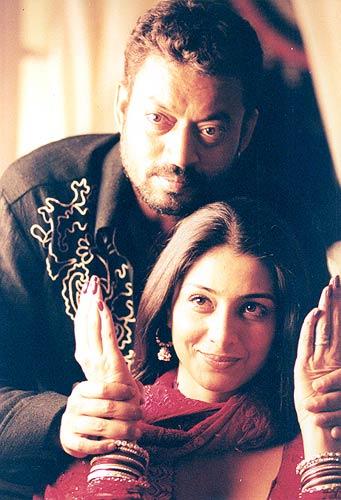 Vishal Bhardwaj's take on Shakespeare's Macbeth broke much ground, and Tabu's take on Lady Macbeth was no exception: a manipulative, sexed-up seductress hot enough to eat. And her dialogues. Wow.

Bipasha Basu in No Entry
Last updated on: August 26, 2009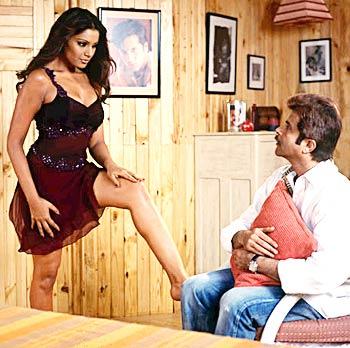 Anil Kapoor played a happily married man in Anees Bazmee's No Entry, but it takes a lot for a man to say no to Bipasha Basu, especially when she's in the mood to peel clothes off.

Mallika Sherawat in Bachke Rehna Re Baba
Last updated on: August 26, 2009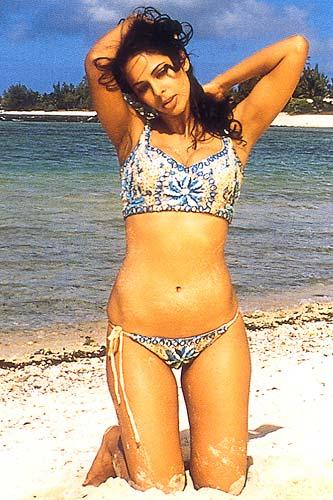 In this disastrous Heartbreakers remake, both Sherawat and Rekha played sirens hunting up horny millionaires in order to scam them out of their moolah.
Rekha was frightening, but Sherawat did many a bikini and one couldn't help but stare.

Ameesha Patel in Humraaz
Last updated on: August 26, 2009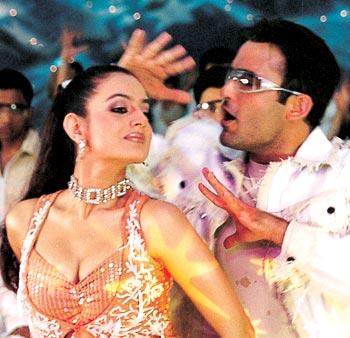 The very casting makes this one pretty laughably memorable. Ameesha Patel trying to seduce Bobby Deol as Akshaye Khanna watches on.
Honestly, its bizarre -- even without seeing Patel encased in a block of ice mid-song.