High noon for Hindi cinema
Last updated on: December 27, 1999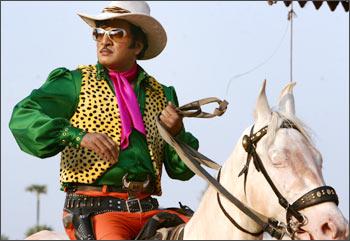 It's not like we haven't had cowboys before, you know.

Bollywood has a natural affinity for the Western -- heck, even Sholay's an out-and-out Western -- but we have admittedly shied away from wearing the showy Texan hats. Most of the time, anyway.

With Quick Gun Murugan ready to release, here's a look at Bollywood's gunslingers, our very own desi cowboys:

Feroz Khan in Kala Sona, Dharmatma
Last updated on: December 27, 1999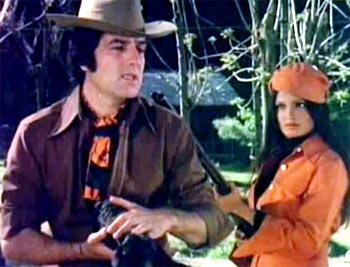 Bollywood's original cowboy, Feroz was the true Marlboro Man of Indian cinema, managing to be completely at home in the saddle or while dressed as a sheriff. Nobody was quite like the late FK when it came to carrying off a stetson.
Anil Kapoor in Joshilay, Trimurti
Last updated on: December 27, 1999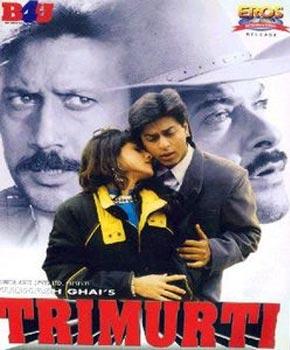 There was something about the rugged, hirsute Kapoor that lent itself quite perfectly to the persona of a true cowboy, something Shekhar Kapur recognised as he cast him wonderfully in Joshilay.
Subhash Ghai later had some fun with Kapoor's cowboy image in Trimurti.

Sunny Deol in Joshilay
Last updated on: December 27, 1999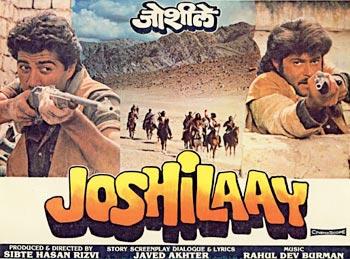 It takes two to gunfight, and a cowboy movie is only as good as both its duellists. Which is why Deol was a great choice to match Kapoor in Joshilay, both actors standing tall as they first duelled and then joined forces to make for authentic gunslingers.

Javed Jaffrey in Salaam Namaste
Last updated on: December 27, 1999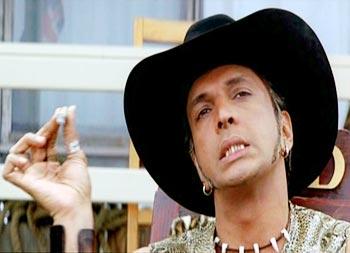 There wasn't much need for a cowboy in this pregnancy-comedy, but then again why not?
Javed's character, a cigar chomper from the Australian outback, parroted bad English and ended up being, by a long shot, the most entertaining part of the film.

Shah Rukh Khan in Om Shanti Om
Last updated on: December 27, 1999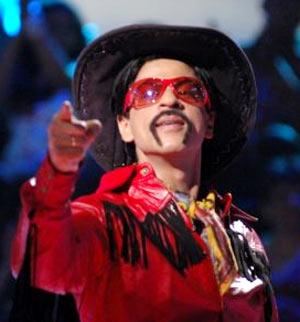 Trust Farah Khan to steal a march.
In a wonderfully memorable sequence, Shah Rukh Khan fantastically does his own take of the Quick Gun Murugan character -- right down to the catchphrase, SRK saying 'never mind it' as opposed to QGM's 'mind it'.
Funnily enough, this came out long before the Quick Gun movie itself.

Arbaaz and Sohail Khan in Jaane Tu Ya Jaane Na
Last updated on: December 27, 1999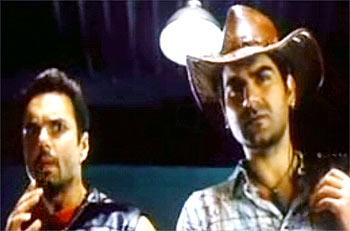 Abbas Tyrewala's film was about a bunch of urban city kids, but all eyes were suddenly on the horses as the Khan brothers handed them over to valets at a nightclub.
This desi cowboy routine ended up being a career-best performance for both actors.

Rajendra Prasad in and as Quick Gun Murugan
Last updated on: December 27, 1999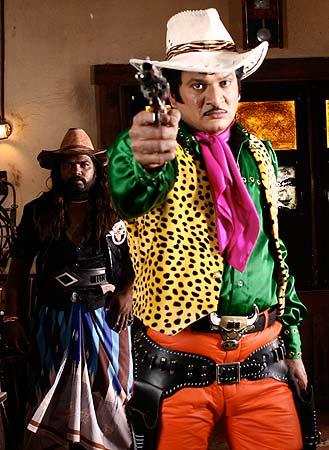 Finally, he's on the big screen.
Director Shashank Ghosh created this memorable Channel [V] mascot, a vegan gunslinger who took the cowboy tag quite literally and devoted his life to bovine preservation.
Now comes the motion picture, and lets see if Quick Gun can actually pull off an entire film.