Vishnu-Ileana finally set for Saleem
Last updated on: December 9, 2009 14:06 IST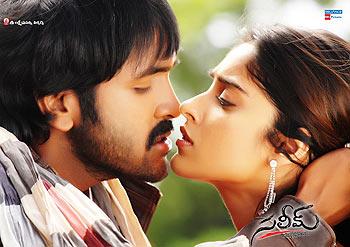 Saleem starring Vishnu and Ileana is finally hitting the theatres on December 11.
The Telugu movie has been in the making for a while and should have released quite some time back but was delayed on account of Vishnu's marriage and Ileana breaking her leg. Since the lead pair had to take time off, the shoot got postponed.
Directed by YVS Choudhury, Saleem is produced by Mohan Babu (Vishu's dad) under their home banner Lakshmi Prasanna Pictures.
Saleem
is said to be made at a whopping Rs 23 crore -- perhaps the costliest extravaganza by Mohan Babu's banner. It also stars Mohan Babu and Kaveri Jha.
A stunning makeover
Last updated on: December 9, 2009 14:06 IST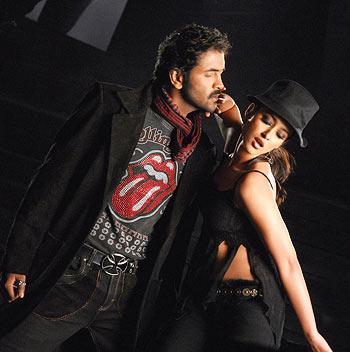 The trailers of Saleem showcase a different looking Vishnu and a hot Ileana.
It seems Vishnu Vardhan Babu (as he is officially known) was initially hesitant to sign Saleem as he did not want to act with his father Mohan Babu. He felt that he was no patch with his dad when it came to acting. But after YVS Choudhury convinced him, Vishnu agreed to do Saleem. In fact Vishnu was YVS' choice for the hero.
Vishnu's makeover is quite different in this film. His wardrobe has been taken care of by his wife Vinni (Virinca). Even the hair styling is a class apart.
A deadly combination
Last updated on: December 9, 2009 14:06 IST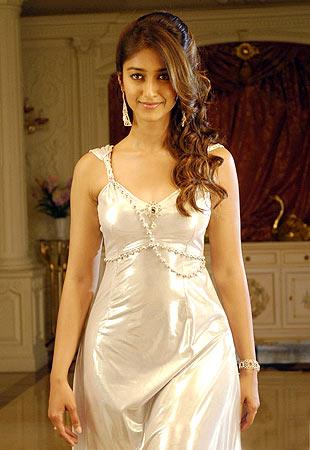 Ever since she returned with the successful Kick earlier this year, the svelte Ileana has become hot enough to scorch the screen.
A deadly combination of a well-toned body and a young, pretty face does the trick. With her mother Sameera designing her costumes, Ileana sure looks great.
Another Devadasu in the making?
Last updated on: December 9, 2009 14:06 IST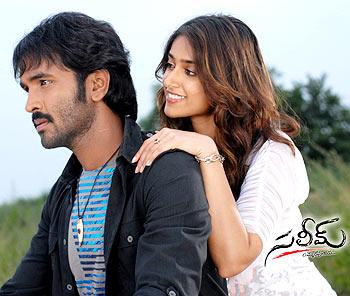 It was YVS Choudhury who introduced Ileana in Devadasu. With Ileana, YVS would be looking to repeat the magic of Devadasu.
Vishnu would be looking for a hit as Vishnu's Krishnarjuna's performance at the box office was rather lukewarm.
A winning team
Last updated on: December 9, 2009 14:06 IST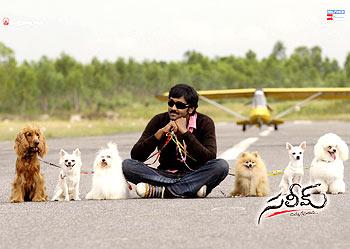 YVS has a passion for cinema and has delivered some good movies and blockbusters. His last film Okka Magadu may not have fared well but he has put in a lot of effort for Saleem which is supposed to be a love story.
YVS has got a strong team of BVS Ravi and Gopi Mohan helping out with the story and screenplay, and Chintapalli Ramana doing the dialogues. Ram Prasad handles the camera while Sandeep Chowta scores music for Chandrabose's lyrics.