The Best Celeb Tweets of 2009
Last updated on: December 30, 2009 19:06 IST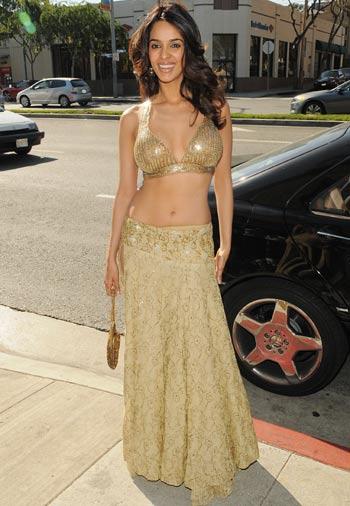 Shahid Kapoor drives from Mumbai to Goa. Priyanka Chopra shows off her perfume collection. Karan Johar L-O-V-E-S Avatar. Konkona Sen Sharma does not.
The word, these days, gets around faster than usual. And you have 'a little birdie' to thank for this. Twitter is quite easily one of the best things to have happened to star-struck fans 'following' each and every move of their favourite star. One click and you are privy to each of their random thoughts and mini views on anything and everything.
Bollywood stars, too, are fast waking up to the potential and possibilities of micro-blogging. A far cry from their 'no comments' days, they are candid than ever and game to take on both -- admirers and miscreants. This year in particular saw a rise in the number of Bollywood's starry folk signing up for the same.
So all you tweeple out there, here are some of Bollywood's Most Interesting Celebrity Tweets of 2009.
Mallika Sherawat
'The butt that launched a 1000 tweets.'
If it's Mallika Sherawat, it's probably true. When not posting pictures of her bump-ins with the Hollywood glitterati or her forthcoming snake-woman act in Hisss, Mallika doles out naughty responses on discovering her name up there in a website's list of Bollywood's best butts.
Lara Dutta
Last updated on: December 30, 2009 19:06 IST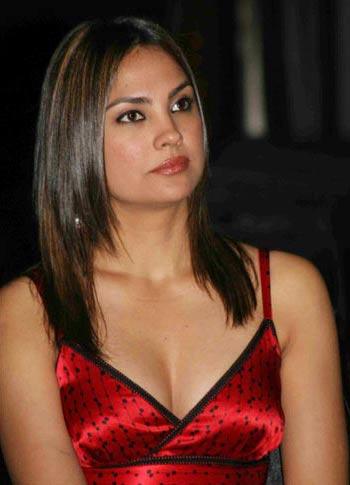 'Have started feeling like a lab experiment! More poking, more prodding, more mulling over scans!'
The Blue star is understandably grouchy yet humorous about her state after undergoing a surgery to get rid of a painful kidney stone.
Preity Zinta
Last updated on: December 30, 2009 19:06 IST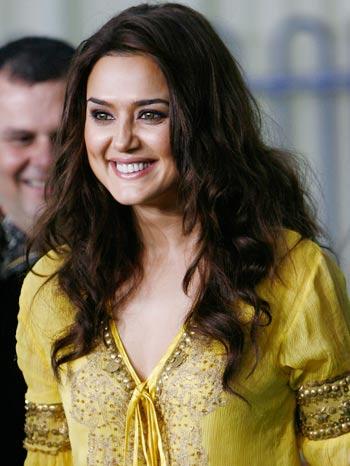 'Someone from class asked if I could show them some Bollywood moves... I said "small crowds give me stage fright!" ha ha ha!'
PZ may have been out of action on the big screen for a while but the actress is totally at it as far as twittering goes. Candid and cheeky as ever, she shares one on her amusing experiences at Havard Business School, where she enrolled in for a short-term executive course in negotiating and deal-making.
Gul Panag
Last updated on: December 30, 2009 19:06 IST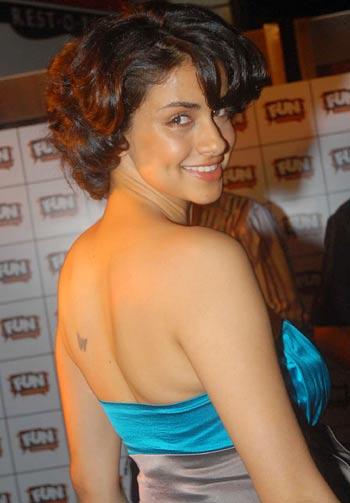 'Dustbin outside McDonalds was empty. All the litter was in the car park. Distance between the two - 5 mtrs. #fail'
Gul Panag is a Twitter veteran of sorts or what with 10,000 plus tweets to her credit. The actress can debate over any topic under the sun -- politics, civic sense, sports, movies, music, you name it. No wonder she's so respected in the 'Twitterverse'.
Abhishek Bachchan
Last updated on: December 30, 2009 19:06 IST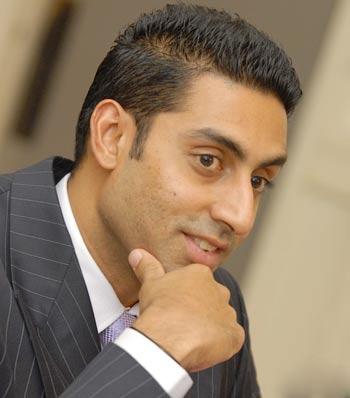 'Good morning all! And surprise surprise!!! I'm headed back to the airport!!! Feel like I'm in the remake of "ground hog day"!'
If Big B is busy blogging, Junior Bachchan is only too happy to twitter. His chilled out persona is palpable as he writes about his daily activities at work, his favourite car music, his animated discussion over Football and F1 or like this one, where he draws parallels to his routine with Bill Murray's classic comedy, Groundhog Day, wherein the latter finds himself going over the same day again and again.
Priyanka Chopra
Last updated on: December 30, 2009 19:06 IST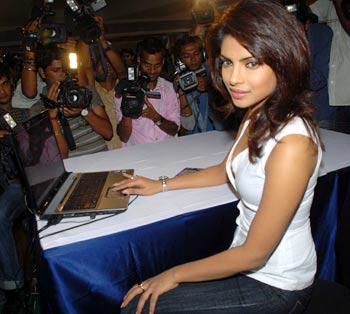 'Oye ve! So tired on set today.. No particular reason.. just thinking overtime I guess!! Anyone got maybe.. An overthinkers manual to salvation?'
No matter what time of the day, Priyanka Chopra's tweets are reliably upbeat. More often than not it appears as though she were talking to herself making her a lot more real and grounded than she actually seems.
Karan Johar
Last updated on: December 30, 2009 19:06 IST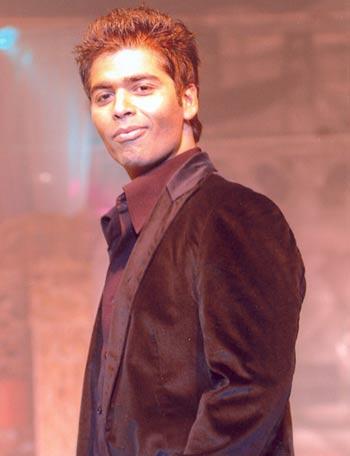 'There is God and then there is James Cameron!'
The star-maker is quite the star himself on Twitter. While it's always fun to read his brief chit-chat with the who's who of tinsel town, his reviews are as 'straight-from-the-heart' as the movies he makes.
In this tweet, like a true-blue, besotted fan, Johar echoes the thoughts of a million others who enjoyed James Cameron's 3D delight, Avatar.