When a pickpocket is the hero
Last updated on: July 9, 2009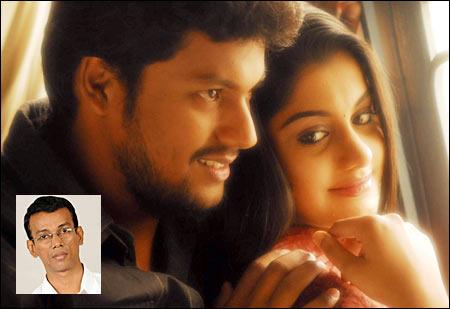 G Anantha Narayanan's (inset) Valmiki released last week is truly a different film to hit the screens in recent times.
The Tamil film on the life of a pickpocket is the director's debut film and has Akhil of Kalloori fame and Meera Nandan in the lead roles.
Anantha Narayanan had earlier worked as assistant to Shankar and Gandhi Krishna.
In this interview with Shobha Warrier, he talks about why he chose a pick pocket as the protagonist of his first film.
It is rather unusual to have a pickpocket as the protagonist of a film. Why did you decide to make a film on a pickpocket?
Though I have a soft corner for the downtrodden in the society, what inspired me to write Valmiki was a bitter experience I had as a student. I lost my wallet when I was travelling in a bus. Though there wasn't that money in the wallet, the loss pained me a lot. I wondered why the pickpockets do not think of those who lose their valuables, that is, from the point of view of a person who has been pick-pocketed.
How did this incident come back to you when you decided to make a film? 
Many incidents and many people came to my mind when I planned to make a film. Finally, when I decided to write a script, this story came back to me rather strongly.
'I did a lot of research'
Last updated on: July 9, 2009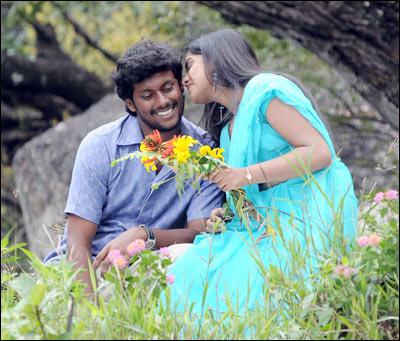 How did you get into films? Were films a passion for you even when you were young?
No one from my family has any connection with films, and they don't even watch films often. But after my tenth standard, I decided that to make films my career. I had an amateur drama troupe when I was in college. My father was shocked when I said I wanted to be in the film industry. So, to make him happy, I did my graduation in Physics and Masters in Business Administration and worked for two years before joining the Adyar Film Institute.
After the course at the Film Institute, I assisted Shankar in Muthalvan and Nayakan and then Gandhi Krishna in Chellame.
When you decided to make a film on pickpockets, did you do any research?
Yes, I did a lot of research. First, I collected all the newspaper reports about pick pocketing. Then, I met a lot of people in the police department and talked to them about pick pockets. Finally, I met a gang of pick pockets too. Initially they were hesitant to open up but in no time, they started talking openly. It was like, they wanted to share their feelings with someone. All of them felt it was the society that pushed them to do something like this.
'Pickpockets are all good human beings'
Last updated on: July 9, 2009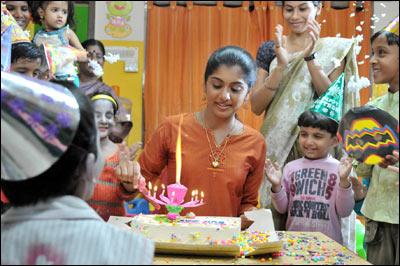 You started off the story from your perspective but after meeting the pickpockets, did you feel sympathetic to them?
Though I started off with what I had suffered, the whole focus shifted to how a young guy becomes a pickpocket. Then, I created a hero and a heroine for the script. I wanted a person to reform him. Who else can do it other than a girl who is in love with him?
I also found that they are all good human beings. They never ill treat women and they have high regard for them. Most of them turn to pick pocketing after they become drug addicts. Most of them start consuming alcohol very young and by 14, they get into drugs. So, they are forced to earn money. If they are corrected early on by their families, they wouldn't have turned to picking pockets.
So, you feel society is responsible for them doing this?
In a way, yes.
How long did it take you to finish the script?
Three years. I am happy that I got a producer in Ananda Vikatan which has been in existence for 85 years.
'A thief is transformed to a saint'
Last updated on: July 9, 2009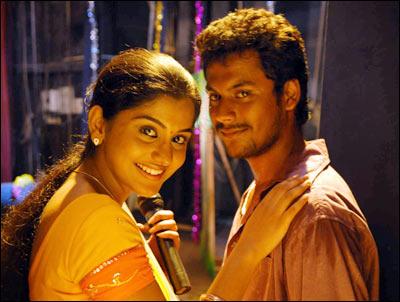 How did you think of a title like Valmiki?
Because it is relevant, it came to my mind. From the title itself, I felt people should have an idea of what they can expect from the film. From the title Valmiki, people know a thief is transformed to a saint!
How nervous were you on the day of release?
I was very cool. I was in a temple when it was released! I watched the film with the audience only later.